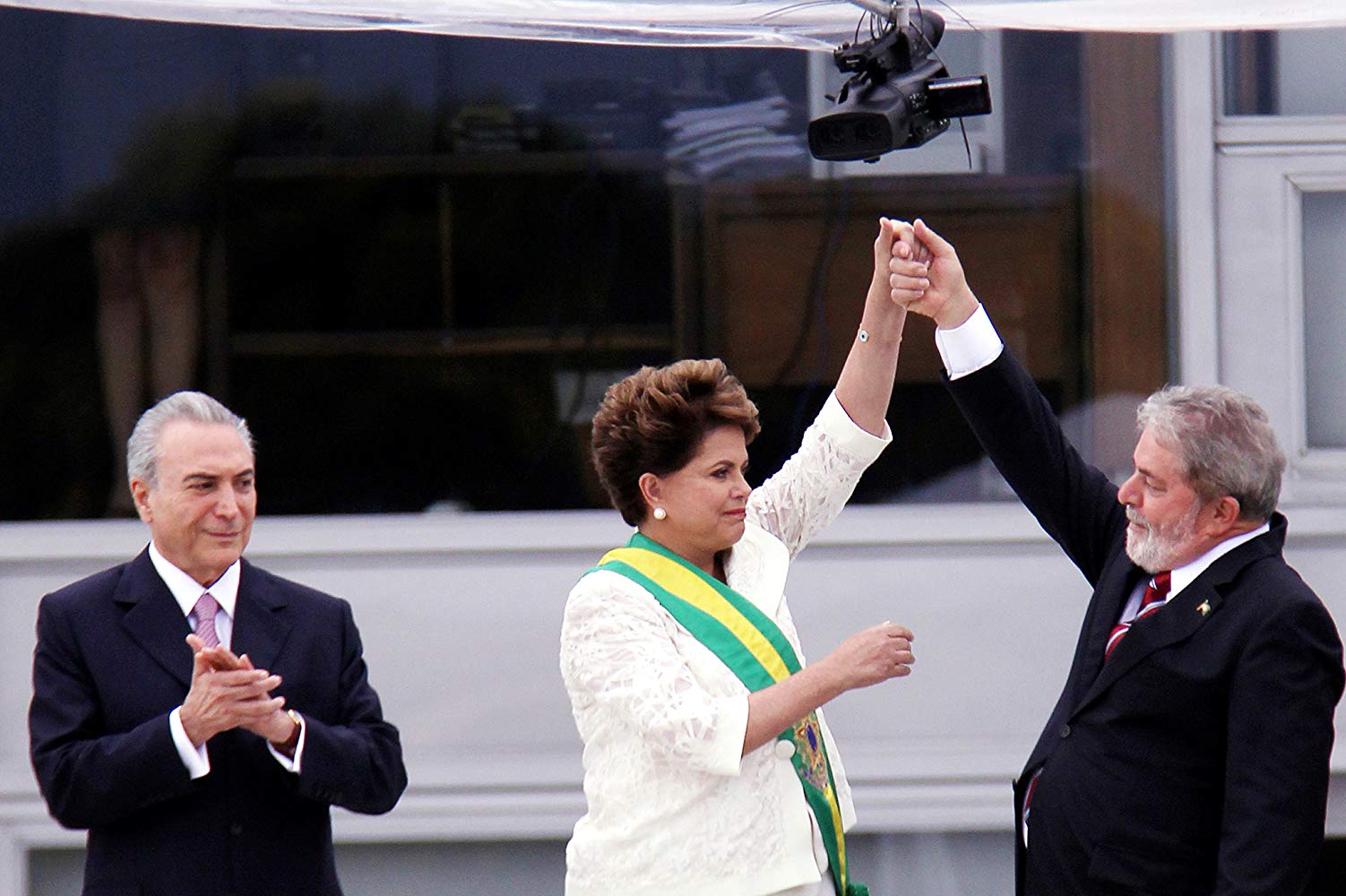 The Edge of Democracy
Un film documentaire de Petra Costa
Avec Dilma Rousseff, Michel Temer, Lula, etc.
Diffusion : prochainement
Produit par Busca Vida Filmes & Simmering Films & Violet Films & diffusé sur Netflix
Sélectionné au Sundance Film Festival dans la catégorie Documentaires internationaux
Synopsis Blending the personal, poetic and political, filmmaker Petra Costa charts the unfolding political landscape of Brazil to explore one of the most dramatic periods in her country's history. With unprecedented access to Presidents Dilma Rousseff and Lula da Silva, Petra explores the rise and fall of both leaders and the tragically polarized nation that remains. The film not only captures this crucial moment in history but serves as a cautionary tale for these times of democratic crisis.